How to run the benchmark
The benchmark should download automatically, if it does not, click the "Download Now" button above. It will be saved to your computer, click it to run it. You may see a few warnings, but these can easily be bypassed.

Ignore Windows SmartScreen
The benchmark may not be recognised by Windows SmartScreen and it will be blocked by mistake. You can override this by clicking "More Info" then "Run Anyway":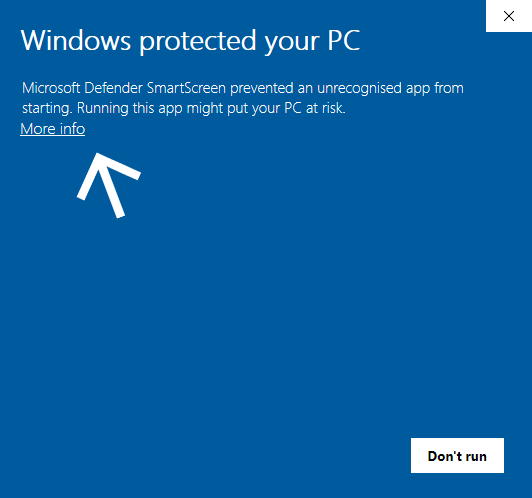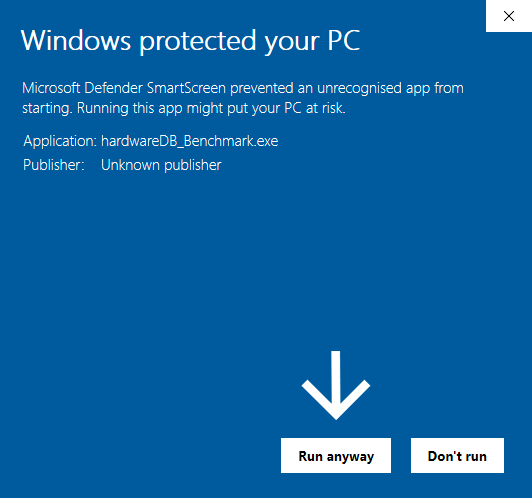 Start the benchmark
Click the "Start Benchmark" button to begin the test. Close all other applications for the best results. If you're using a laptop computer, connect the charger for the best performance.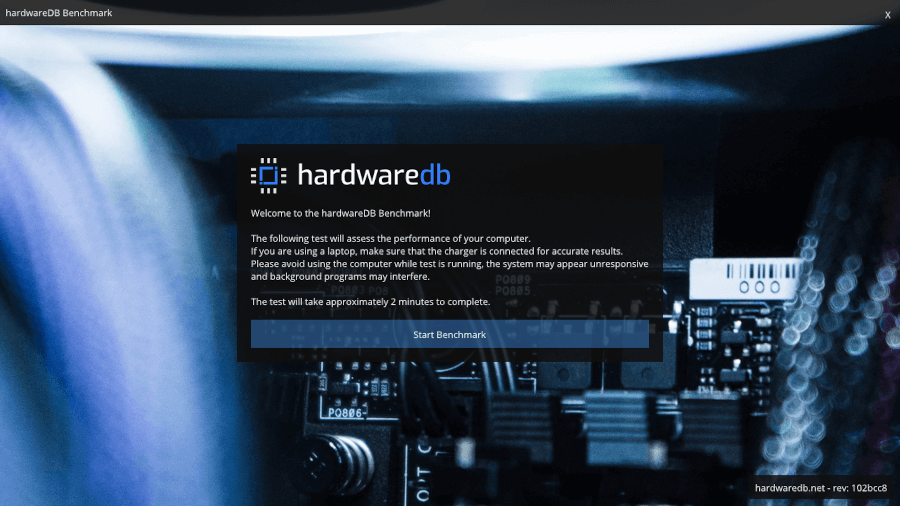 Wait for the benchmark to complete
When running the benchmark, your computer may appear slow and unresponsive. This is normal, avoid using any applications while the benchmark is running.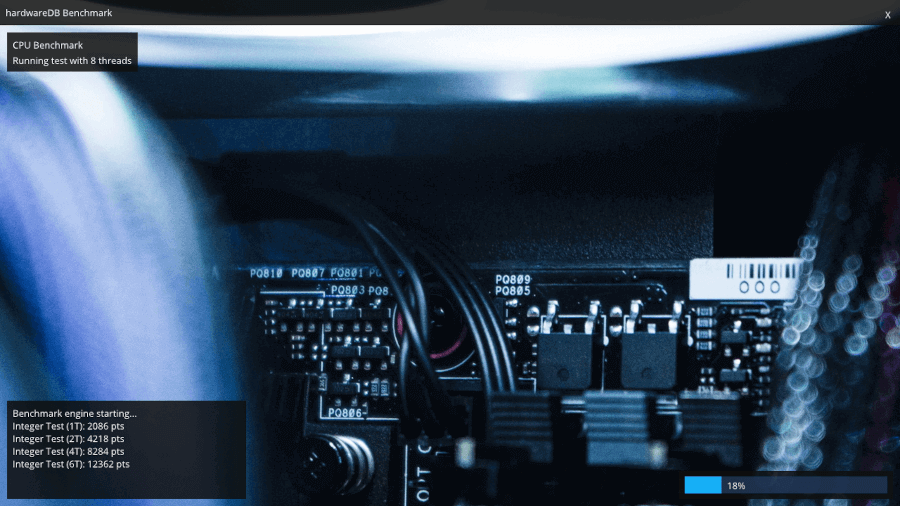 Get the results
Once complete, you will automatically be redirected back to hardwareDB and your benchmark score will be displayed. You can run the benchmark as many times as you like.